Message from the president
Message

Looking back on the past 50 years
Our company will celebrate its 50th anniversary in January of next year (2023). Although we were in the red at the time of our founding, we have been in the black for every fiscal year since then. During the past two years, the Covid-19 pandemic spread throughout the world, but we were still able to increase both revenue and profit.
The Covid-19 pandemic has changed the world. Many cities around the world had to be put in a lockdown, and immigration restrictions were imposed one after another. The question, "should priority be put on the health of the people, or the economy?" was frequently debated, and the potential risks of globalization were discussed. As we are a trading company dealing in fresh food goods, we were also affected by the pandemic, but we overcame these difficulties with cooperation from our business partners. I would like to express my gratitude to all our business partners and company employees.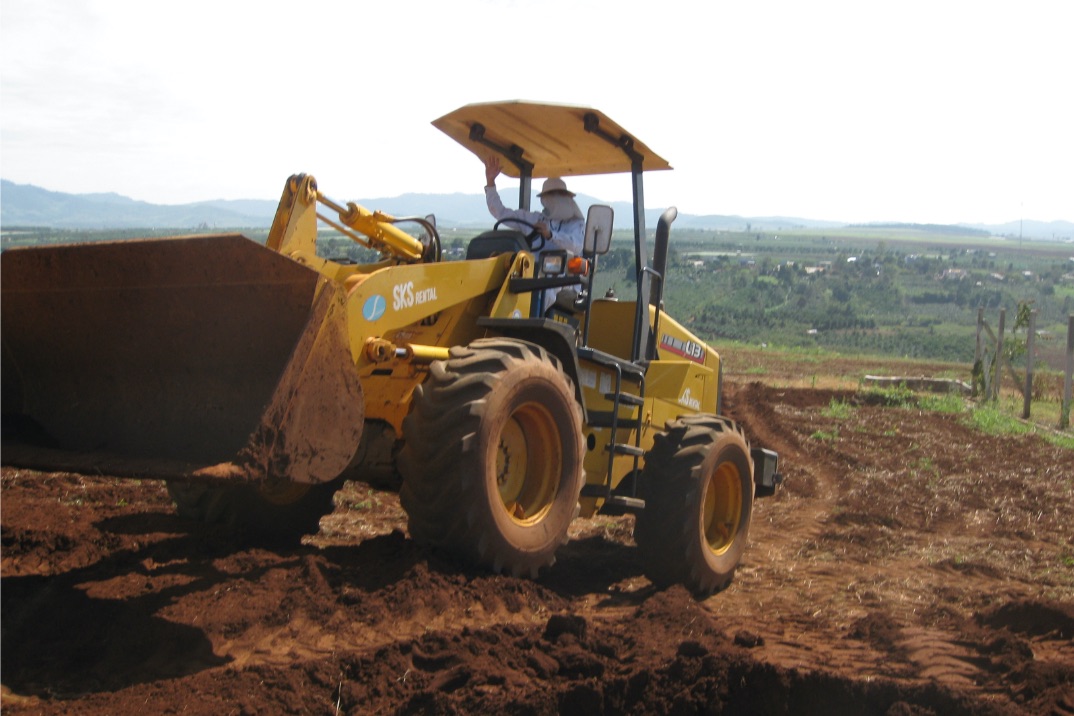 I became keenly aware that the Covid-19 pandemic and the development of free trade and globalization have complex connections with many countries' economy, society, and environment. The era when problems can be solved by one country alone is over. The crisis of climate change, population decline, and growing income disparity are all closing in on us.
For our company, the past 50 years have been a time of growth. The next half-century will bring many challenges and we may encounter difficulties. However, I am not so pessimistic. I am confident that as long as we continue to have a flexible and boldly-challenging mentality, and keep to our company philosophy of "Sanpo-Yoshi," (which means, good for the seller, good for the buyer, and good for the society), we will continue to be supported by society.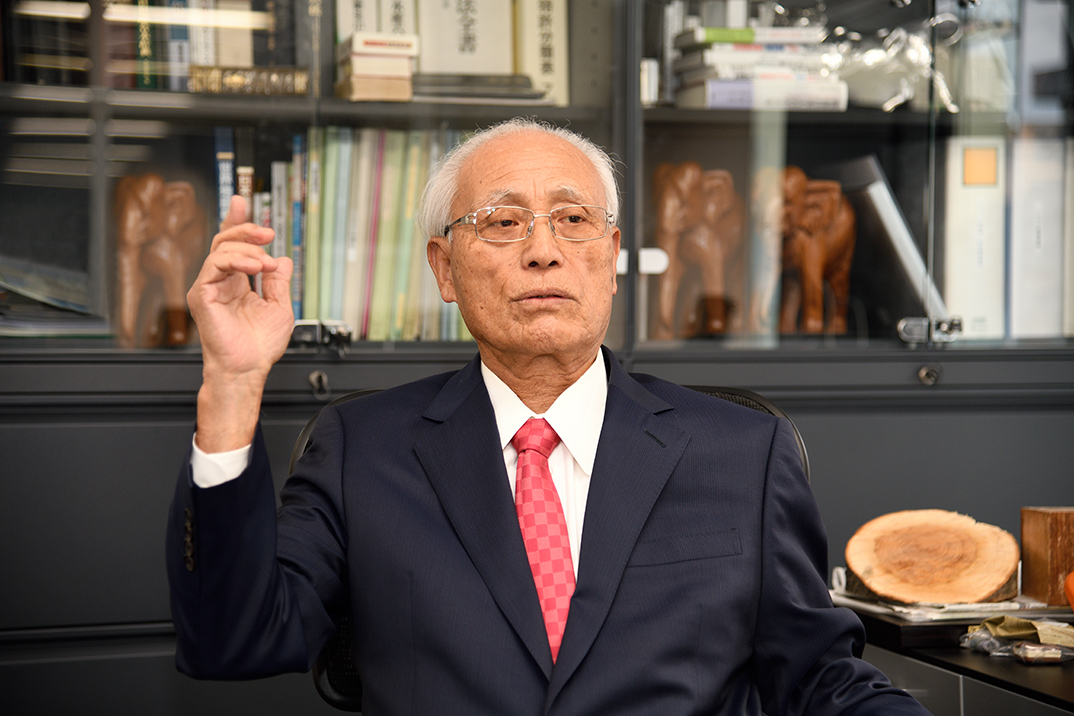 Over the past 50 years, we have handled hundreds of products, mainly fresh food goods and flowers. For a medium-sized trading company, this is not a small number. We keep a keen eye on demands and market trends and swiftly take action. This is our strength as being a medium-sized trading company. The volume of fresh salmon we handle, including our mainstay brand "Aurora Salmon" raised in the Arctic Ocean, has grown to account for 30% of Japan's total fresh salmon imports. In 1974, soon after the establishment of our company, our business of importing cut flowers began when we imported one case of Cymbidiums from New Zealand. In 2008, we established our own farm in Vietnam and started to grow Chrysanthemums (Spray Mums). We are able to provide a stable supply year-round and we are receiving high praise from the Japanese market.
As part of our company philosophy, we believe in the importance of our business benefiting society, therefore, we have set up an internal SDGs (Sustainable Development Goals) team. In consideration of the marine environment, we deal in products that have acquired MSC/ASC certification, an international certification that indicates that the seafood has been landed and cultivated sustainably. We were the first salmon importer in Japan to obtain ASC CoC (a certification that ensures the traceability of ASC products). Although yet a small contribution to society, we also participate in the "Kyoto Children's Home Food Project" and started to provide canned salmon and other food items in addition to donations.
According to the Economic Outlook released by the OECD at the end of last year, the world's economic growth rate (real GDP growth) in 2022 is expected to be 4.5%. The global economic recovery will continue but at a slower pace. In addition to the slowdown in China's growth, the emergence of mutated viruses such as the Omicron strain has led to a strong sense of uncertainty for the future.
Meanwhile, in international politics, the situation regarding the Taiwan Strait has become increasingly tense and is closely related to the Senkaku Islands and the East China Sea issues. In August of last year, U.S. troops completely withdrew from Afghanistan and the Taliban won a military victory. However, 18 million people, nearly half of the total population, are still in need of humanitarian assistance. In our neighboring country, South Korea, a presidential election is scheduled for March this year, which is drawing attention to whether South Korea and Japan can resolve their strained relations regarding the "Comfort Women" and "Wartime Laborers" issues.
The future economy is uncertain, international politics is in turmoil, and we have yet to see the end of the Covid-19 pandemic. In this age of uncertainty, I am confident that if we keep strong convictions, exercise our wisdom, and boldly take on challenges, we will find our way to overcome future challenges.
2022
Ocean Trading Co., Ltd. Chairman Tachio Yoneda

Ocean Trading Co., Ltd. President Naoki Kaneko