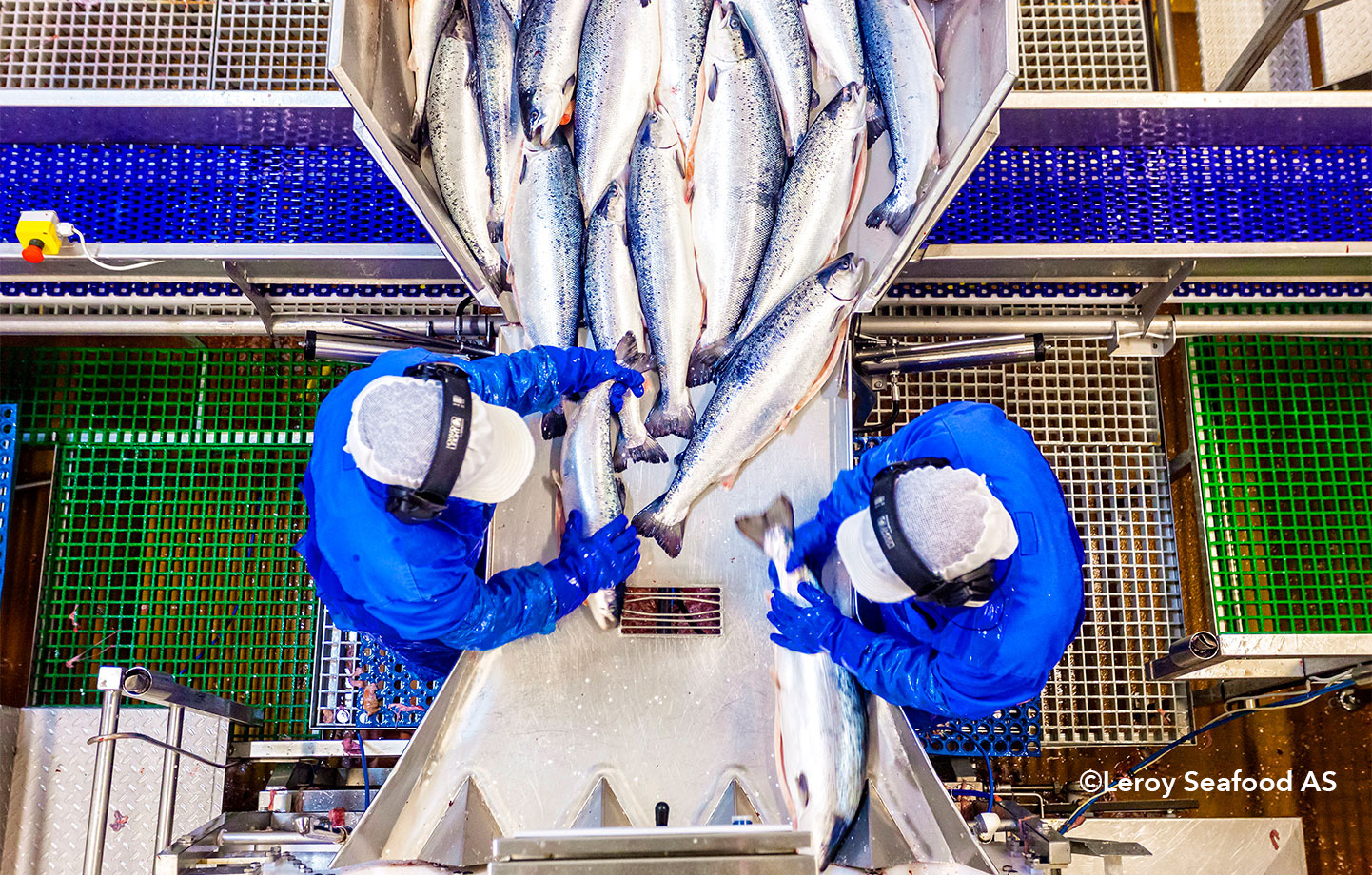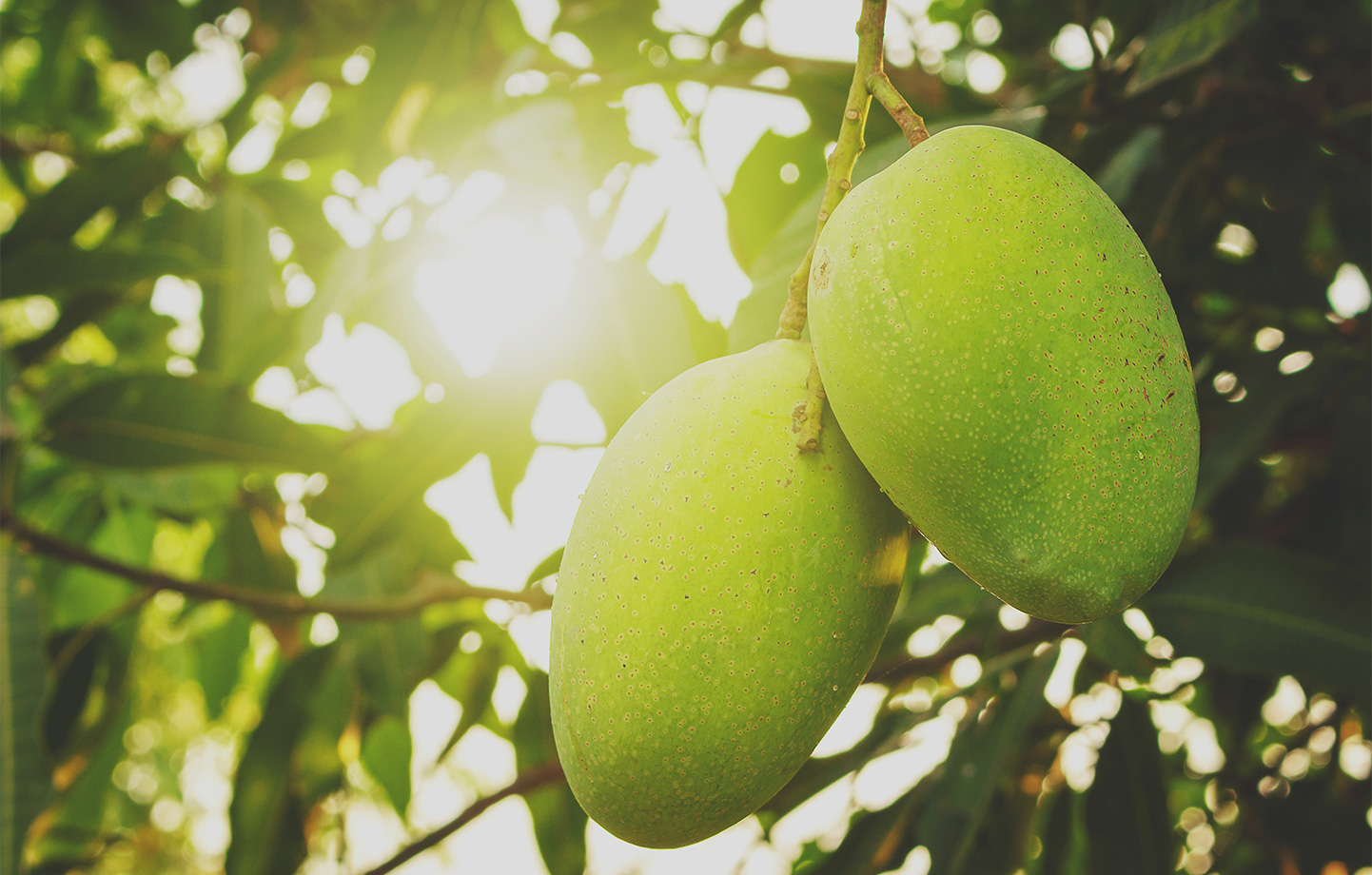 Food Import Business
Seafood, Fruits and Vegetables
Seeking high-quality to satisfy our clients
Although we are a specialized trading company, we do not simply purchase and import food goods from around the world. We build relationships of trust with overseas suppliers, and together develop products of even higher quality. In addition, we systematize the transportation route of the product so it will reach our clients with the utmost freshness. We will continue to take on new challenges and abide by our company philosophy of "Sanpo-Yoshi", which means to benefit the supplier, the buyer, and the society.
Together with cooperation from Leroy Seafood, one of Norway's largest and longest-established salmon producers, we became the first company in the world to successfully cultivate salmon in the Arctic Circle. Salmon are carefully cultivated in the clear, cold waters of the Arctic Circle, under thorough quality control, and has grown to become a branded salmon loved by consumers all over the world. We also have an extensive lineup of sustainable seafood products that have acquired the MSC/ASC certification, an international certification that shows that the seafood has been caught or farmed in consideration of the sustainability of the species and global marine environment. We handle a wide range of products ranging from raw materials to processed products. Ocean Trading was the first salmon importer in Japan to obtain the ASC Chain of Custody (CoC) certification. We will continue to work with like-minded companies from all over the world, to deliver fresh, safe, and delicious seafood to our customers.
Product Lineup
Highest Quality Branded Salmon

Aurora Salmon

®

Aurora Salmon® is cultivated in the cold waters of the Arctic Circle and grows more slowly than regular Norwegian salmon.
This results in a well-balanced salmon with firm meat and a delicately balanced oil content. It has a good amount of oil with a refined delicate taste.

Excellent oil content!
Beautiful color Norwegian Salmon Trout

Fjord Trout

Salmon trout (bred from the rainbow trout) is characterized by its bright orange meat color. It has a rich, fatty taste with a light aftertaste, and is widely used as a Sushi topping. It is said that stable production of salmon trout is difficult, but Fjord Trout has been created with innovative technology that allows it to be grown throughout the year.
Fossen Smoked Salmon

The popular Fjord Trout has been cut into small portions and cold-smoked by using alder wood chips. For many years, this has been loved by top chefs throughout Europe.

Fresh from Chile
Atlantic Salmon

Chile to carries out large scale salmon farming and we import fresh salmon by air cargo. The salmon has bright meat color, firm meat texture and delicate flavor.

Smoked Oil Sardine

Smoked sardines marinated in rapeseed oil. A generous 270 grams per bottle, it can be used in a variety of dishes such as pasta and salads.

Frozen Sea Urchin made in Chile

Chilean sea urchin accounts for an overwhelming share of the frozen sea urchin imported from overseas into Japan. We carefully select the best quality sea urchin which is rich in taste.

Salmon Skin Chips

Salmon skin is usually discarded during the processing process, but we have used it to produce crispy chips. The skin is rich in collagen and is popular among female consumers.

Imitation Crab Sticks made in India

Our Imitation Crab Sticks is made from high quality fish paste made from Golden threadfin bream and Largehead hairtail fish. After many years of improvement, the product has a delicious crab taste. Low in calories and high in protein, it is a popular long-selling product.

Latvian Canned Fish
(Salmon / Mackerel / Smoked Oil Sardine)

Salmon, mackerel, and smoked oil sardine in a convenient to eat canned product. Also available in lemon and tomato flavors, and can be used in a variety of dishes.

Frozen Atlantic
Salmon Slices

Made from fresh Atlantic salmon from Norway and specially frozen and sliced. Enjoy the texture and flavor of fresh salmon. It can be processed to the specification request by the client.

"Mochiri Maguro"
Our special frozen Yellowfin tuna

Yellowfin tuna, fished out of the beautiful waters of Indonesia, is frozen at -60 degrees Celsius using Proton freezing technology, under strict quality control. The freezing process decreases the destruction of cells, and after thawing, the tuna retains the flavor and texture similar to fresh tuna.

Fresh Tuna Loin

We import fresh tuna from Southeast Asian countries which are cut into loins. We purchase and sell tuna from local producers at stable prices throughout the year. The tuna can be processed to the client's request. For example; skin-on, skin-off, dark meat removed, etc.
Fruits and Vegetables
Fruits and Vegetables
For many years, we have been committed to importing and wholesales of safe, reliable, and delicious fruits and vegetables. We have worked to build relationships with reliable producers and farmers from all over the world. In recent years, the shift to overseas production has accelerated due to soaring domestic labor costs. Innovations in processing technology have greatly improved the quality and freshness of frozen products, and there has been an increasing demand from customers for frozen fruits and vegetables. Due to this demand, we have been handling frozen fruits and vegetables from several years ago.
Product lineup
Frozen Mangoes

Frozen Mangoes from Vietnam, cut into bite-sized pieces. It can be enjoyed as is. When thawed, the texture becomes smooth and melts in your mouth like pudding. When half-thawed, with the center still frozen, it has a similar texture to sorbet. It can also be used as an ingredient for making juice, smoothies, and confectionaries, and is very convenient.
Lotus Root

The Vietnamese lotus root is frozen which gives it a glutinous texture. Available in sliced or chopped type products, and is convenient as it will shorten the time needed to cook it.

Sweet Potatoes

Delicious frozen sweet potatoes grown in Dak Lak, Vietnam, which is about 1,200 meters above sea level and has abundant water resources and wide temperature fluctuation.

Lemon Tower

Lemon slices are arranged and frozen in the shape of a tower. Take it out of the bag and place inside your cup and enjoy with your favorite beverage.