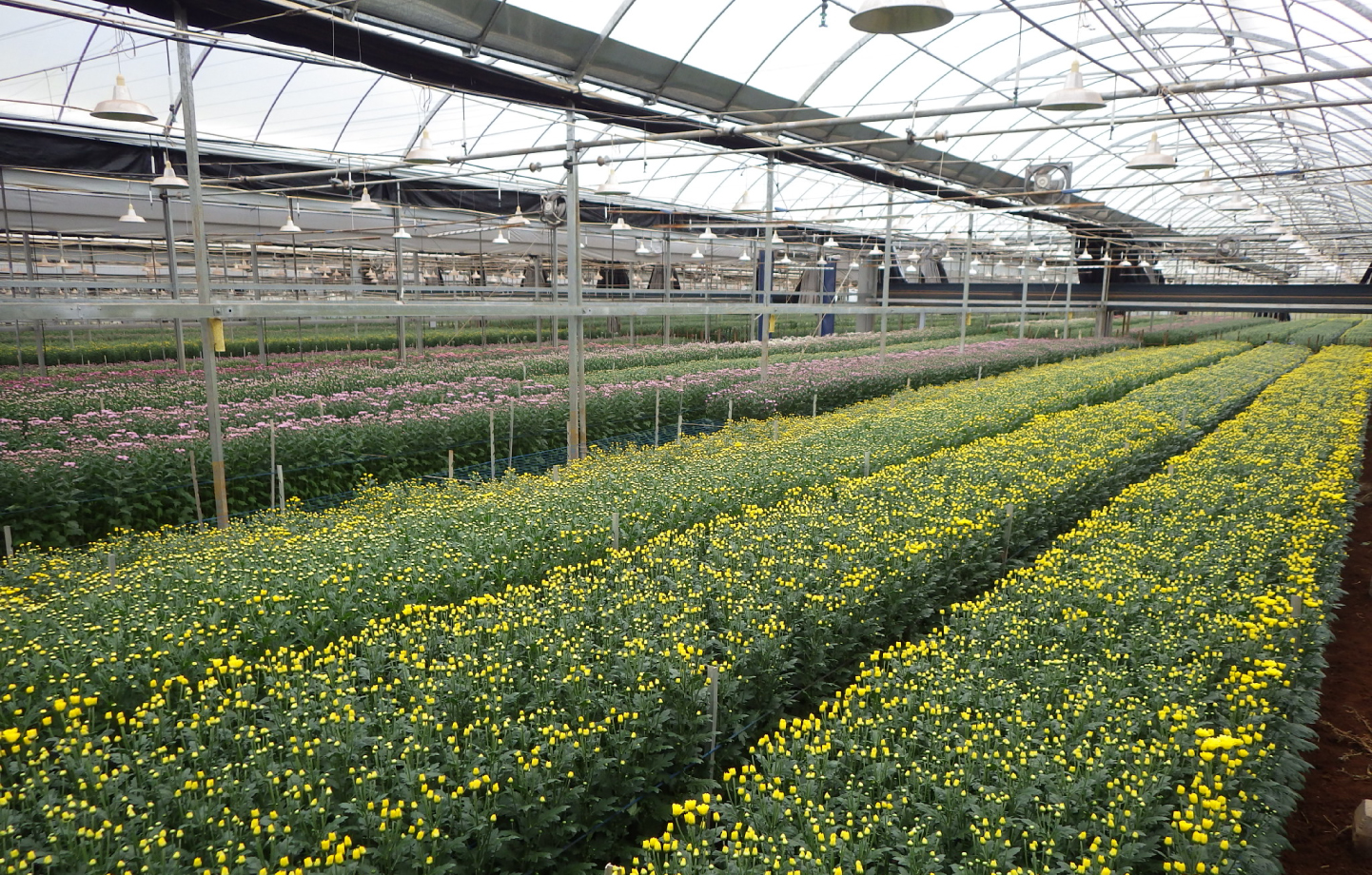 Overseas farming of flowers and importing into Japan
Flower
In order to satisfy our domestic customers, we are farming flowers overseas.
Ocean Trading has a long history of importing cut flowers, which started when we imported one box of Cymbidium orchids from New Zealand in 1974. Since then, we have been importing various cut flowers and foliage from all over the world.
At present, our main products are cut flowers, chrysanthemums and carnations, which are in high demand in Japan because they are used in religious events. In 2008, we built our own farm in Dalat, Vietnam, in order to meet our customers' demand for a stable supply of Chrysanthemums throughout the year.
Our supply chain management has been highly praised by our customers due to the high-quality standards and stable supply of Spray Chrysanthemums. In 2021, the Flower department was integrated together with the Food department, to start a new organization structure.
Spray Mums

Japanese specialists produce high quality Spray Mums in Dalat, Vietnam, a tropical highland.

Sakaki and Anisatum

Ocean Trading is the pioneer company that has been importing Sakaki for over 30 years.

Carnations

Ocean Trading's long selling flower, Carnations from Colombia